Portland Westside Staff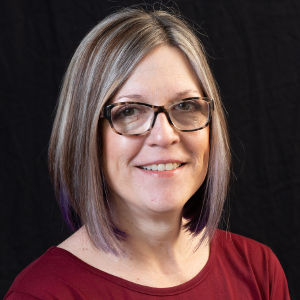 Cherie Gilbert, Local Coordinator
[
Contact Cherie
]
Ever since I can remember, I have had a love for children. I began serving in Children's Ministries back in 1988 within my local church. At the time, I didn't realize that God was preparing me for a future with Child Evangelism Fellowship (CEF) as I began teaching with CEF curriculum and learning the importance of the Gospel and sharing with children. I served within various aspects of children's ministries over the next several years and grew in my relationship with the Lord.
In 2007, I became the Children's Ministries Director for my church which was a very different role for me, as I had always been in the classroom serving children and now I was outside of the classroom leading adults. As I continued to serve over the next 9 years as the director of CM, I became even more passionate about the importance of sharing the Gospel with children and desired to learn how to equip my volunteers to do this as well. Come to find out, CEF not only produces curriculum, they also offer classes to train and equip people in ministry to children! I soon began taking classes and grew in my ability to share the Gospel and to teach others to do the same.
Then in May, 2016 I was offered a position with CEF as a local director overseeing ministry in Washington County. It wasn't an easy decision to make, as I loved my role within the church, but it was very clear that the Lord was the one directing me down this path. I now get to see what ministry looks like outside of the church; by helping others step outside the church walls and reach their community for Christ!
Mary Hunter, Ministry Coordinator
[
Contact Mary
]
Shortly after receiving Christ as my Savior, He gave me the desire to reach, teach and equip children to know Jesus Christ and to walk in an obedient relationship with Him. I learned how to do this "way back when" through the wonderful efforts of Child Evangelism Fellowship (CEF). CEF helped me to grow in my gift and trained me as a volunteer. For nearly, 14 years I hosted Good News Clubs and 5-Day Clubs in my home while my children were young. This experience enabled me to become the Director of Children's Ministry at Grace Point Community Church in Tigard, Oregon. I was able to use the training and skills I received from CEF to lead a successful ministry for 12 years. Now God has called me into a full time missionary position with CEF here in Portland, Oregon as the Local Ministry Coordinator for the West Side of Portland. I am also a proud grandmother ready to pass the baton to the next generation!
More about
CEF